Cognitive Supply Chain: Artificial Intelligence, Today and Tomorrow
The future is the cognitive supply chain.  Some people prefer to call it the autonomous supply chain.  Whatever you want to call it, the cognitive supply chain is definitely a game changer.  Integration of the following technologies will revolutionize supply chain: IoT, Big Data, Blockchain, 3D Printing, Artificial Intelligence, and Augmented Reality.

Resources for the Cognitive Supply Chain.
Need Training? Artificial Intelligence, Machine Learning, Big Data, IoT, Blockchain.
"I could either watch it happen or be part of it." ~Elon Musk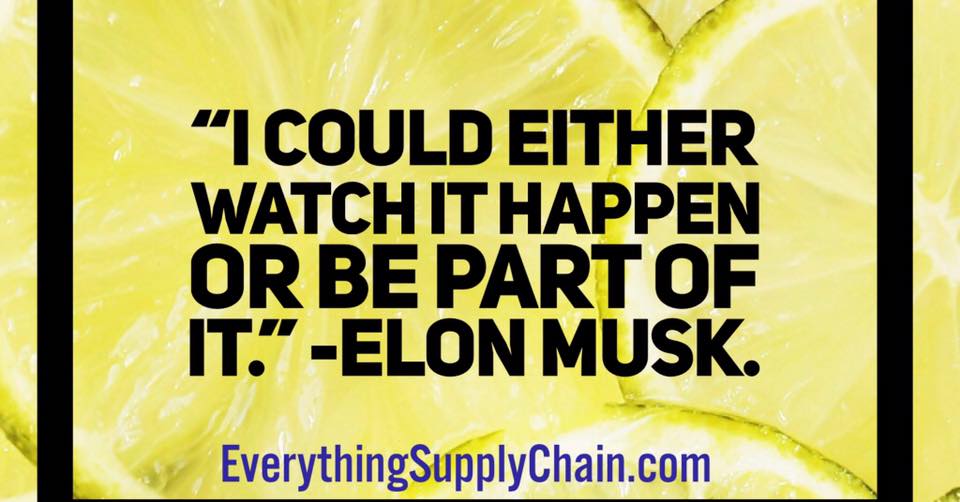 "The first to fully integrate the following technologies will create a near autonomous supply chain: IoT, Big Data, blockchain, 3D printing, artificial intelligence, machine learning and deep learning." ~EverythingSupplyChain.com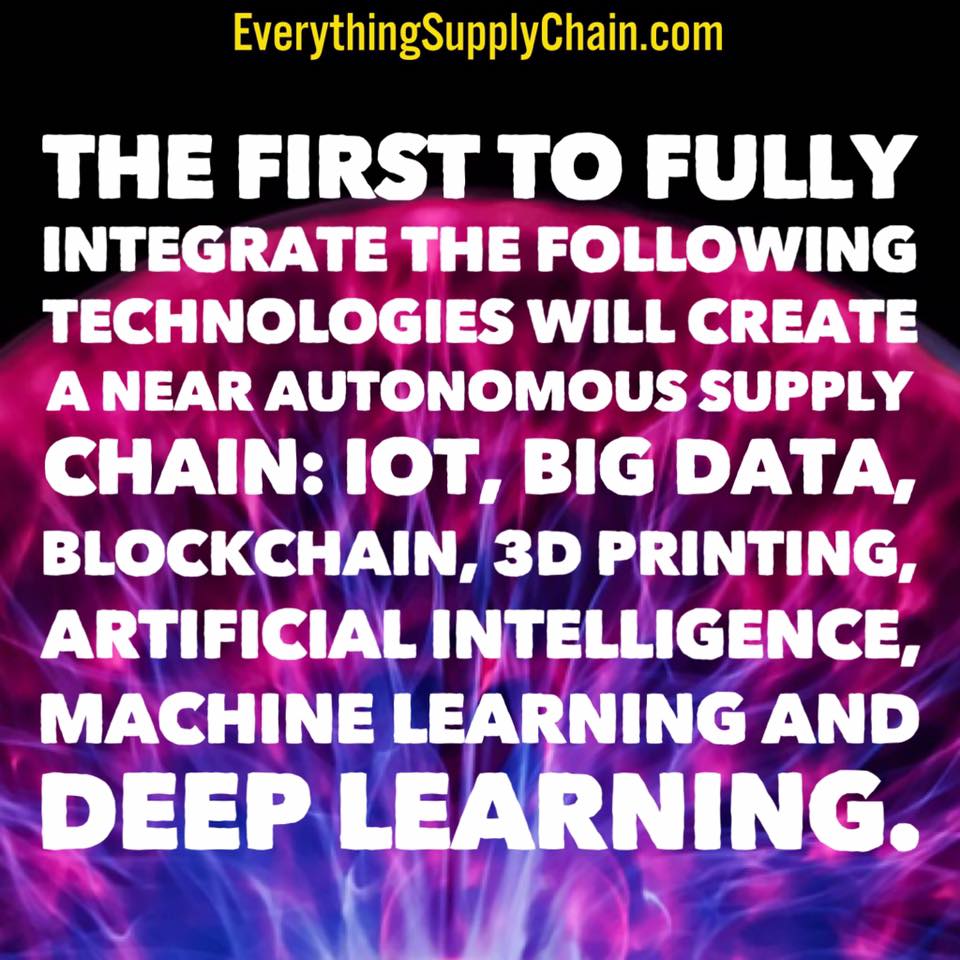 "The following technologies provide supply chain capabilities that were not possible in the past: IoT, big data, blockchain, machine learning, deep learning and augmented reality." ~EverythingSupplyChain.com