Shipping Warehouse Automation Robots
These shipping warehouse automation robots are fun to watch.  Amazing how many things are going on at once.  Robots and   artificial intelligence will continue to increase automation throughout business.

Supply Chain Automation Blogs.
Supply Chain and Warehouse Automation Quotes.
"I'm interested in things that change the world or that affect the future and wondrous, new technology where you see it, and you're like, 'Wow, how did that even happen? How is that possible?'" ~ Elon Musk.
"Almost all quality improvement comes via simplification of design, manufacturing, layout, processes, and procedure." ~Tom Peters
"Deep learning will completely transform white-collar automation." ~Dave Waters.
"Be a supply chain innovator.  Research Internet of Things (IoT), machine learning, deep learning, big data, blockchain, drones, augmented reality, artificial intelligence…" ~EverythingSupplyChain.com.
"Innovation distinguishes between a leader and a follower." ~Steve Jobs.
Any employee driving a machine to move pallets could be replaced with a self-driving machines." ~EverythingSupplyChain.com.
"Without change there is no innovation, creativity, or incentive for improvement. Those who initiate change will have a better opportunity to manage the change that is inevitable." ~ William Pollard.
"Supply Chain automation using emerging technologies such as IoT and artificial intelligence will drive efficiency like we have never seen before." ~Dave Waters.
"Eighty-five percent of the reasons for failure are deficiencies in the systems and process rather than the employee. The role of management is to change the process rather than badgering individuals to do better." ~ W. Edwards Deming.
"Truck and bus drivers; Uber, Lyft and taxi drivers; self-driving vehicles take those jobs." ~SupplyChainToday.com.
"To succeed in this world, you have to change all the time." ~Sam Walton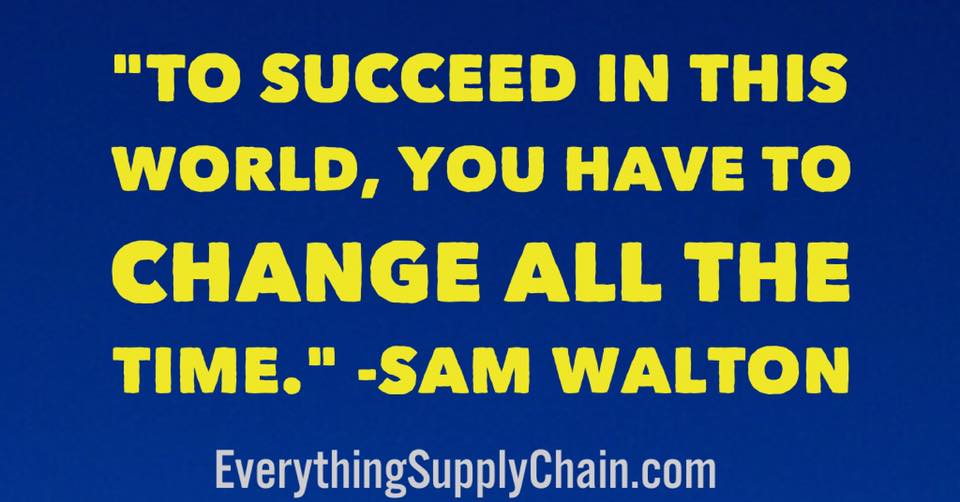 "Machine learning will automate jobs that most people thought could only be done by people." ~Dave Waters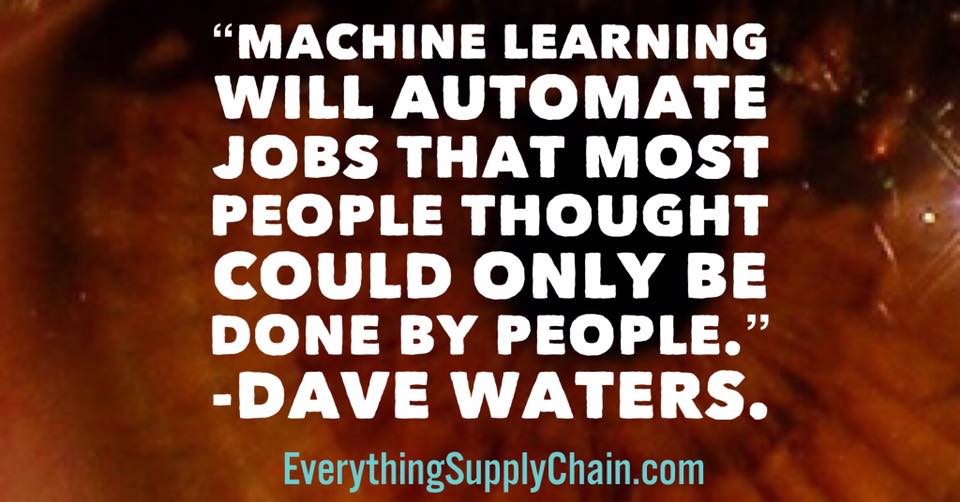 "The first rule of any technology used in a business is that automation applied to an efficient operation will magnify the efficiency.  The second is that automation applied to an inefficient operation will magnify the inefficiency." ~Bill Gates.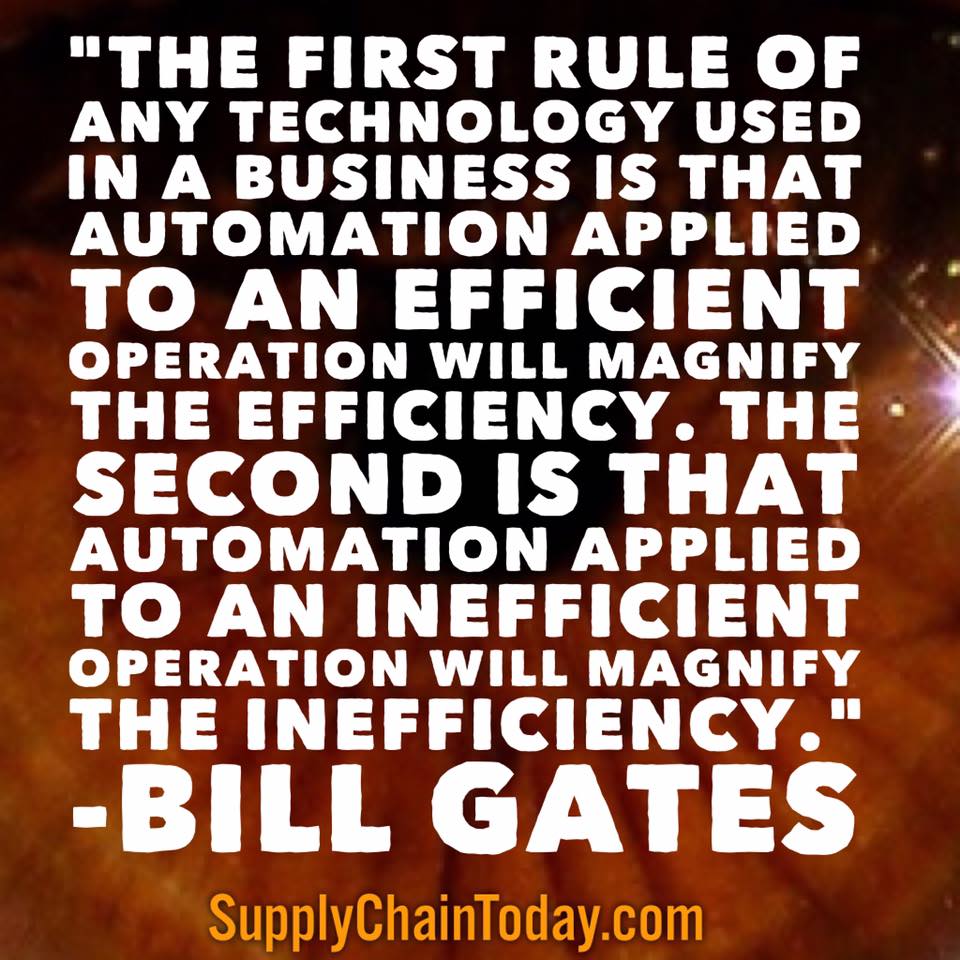 "Deep Learning will revolutionize supply chain automation." ~Dave Waters