Great quotes for Supply Chain.
"Supply Chain: Getting the right product, to the right place, in the right quantity, with the right quality, at the right total cost." ~SupplyChainToday.com.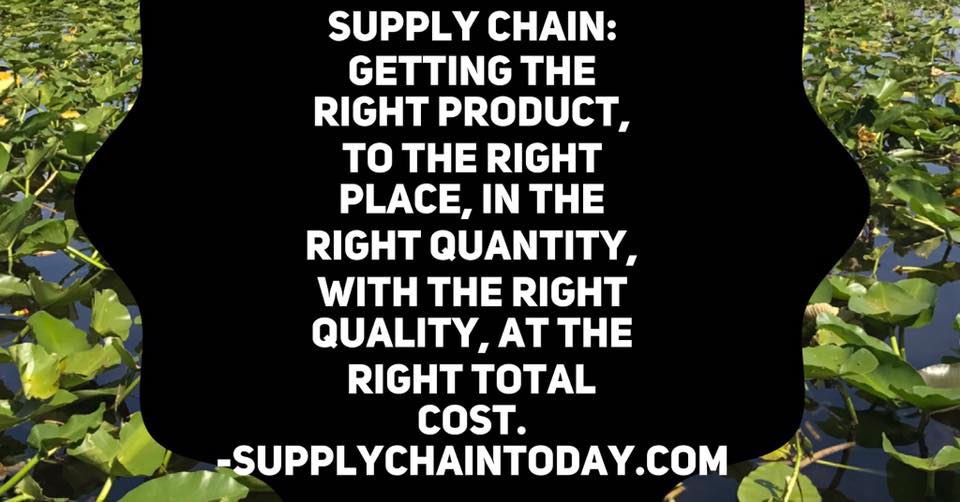 "Supply Chain is like nature, it is all around us." ~Dave Waters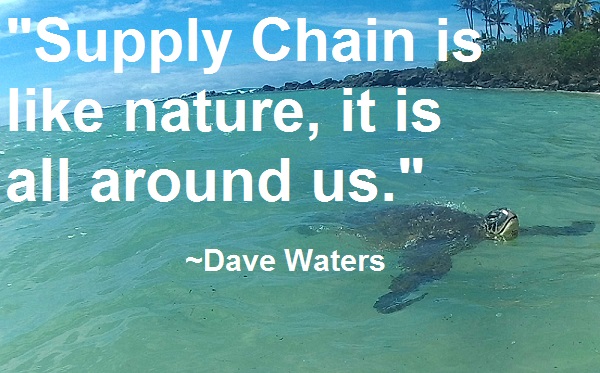 "Supply Chain – The supply chain starts from the origin of the raw material and ends once the product has been discarded or recycled."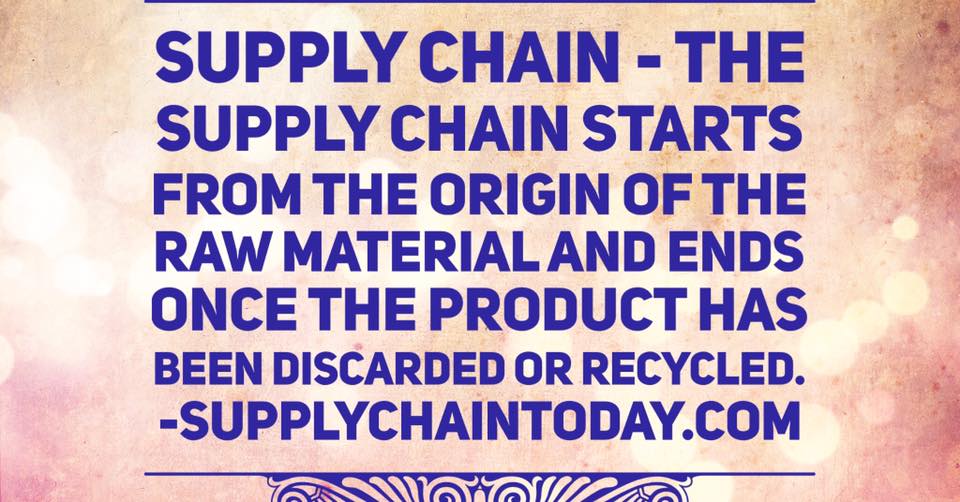 "Only those who are asleep make no mistakes." ~Ingvar Kamprad, founder of IKEA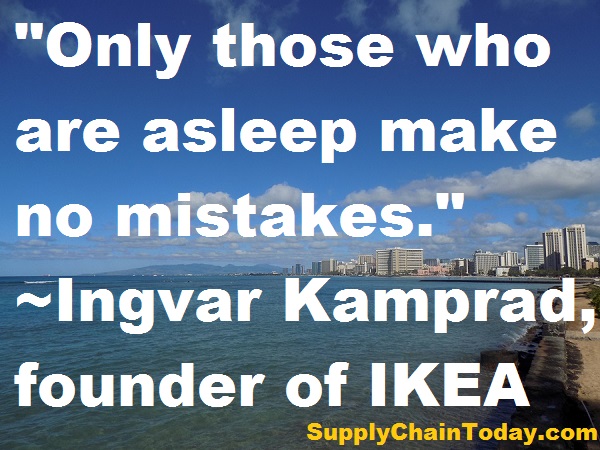 "The nemesis of supply chain is bad communication." ~EverythingSupplyChain.com.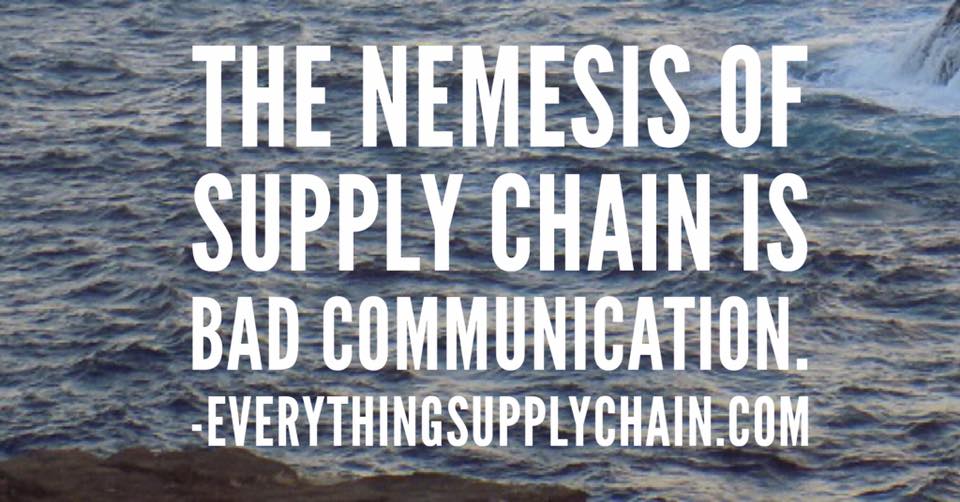 "By failing to prepare, you are preparing to fail." ~Benjamin Franklin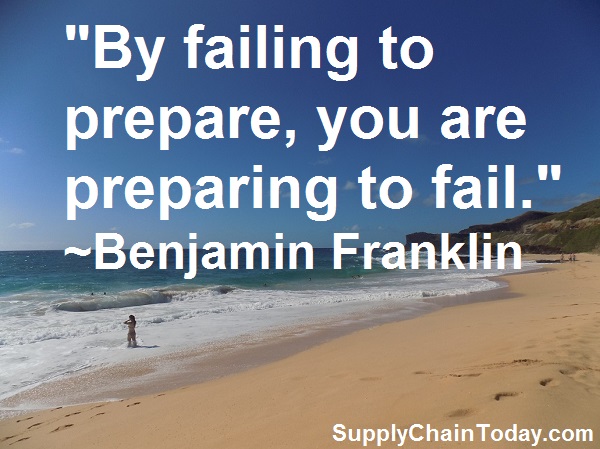 "A well trained procurement organization can add major dollars to the organization through cost savings." ~EverythingSupplyChain.com.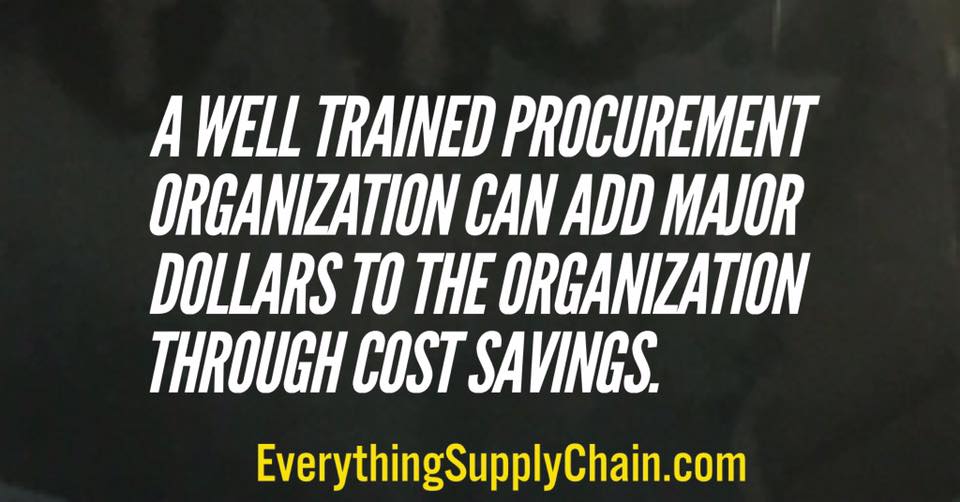 "Reduce Maverick Spending: Maverick spending is said to be around 10%-20% higher than purchasing from companies with negotiated contracts."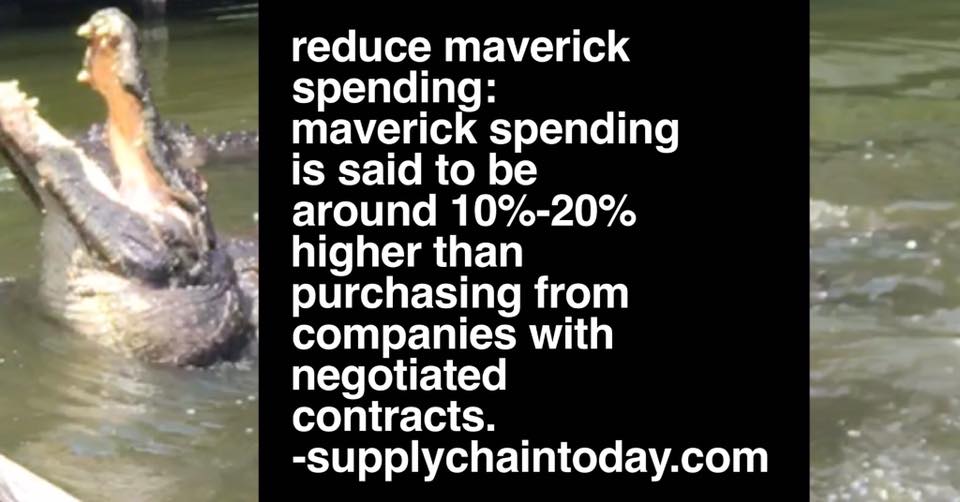 Supply Chain Information.