Need Blockchain Training? Try these resources.
The blockchain training found on this page will take you from the basics to the extreme detail.  Blockchain is popping up everywhere.  Major companies such as IBM and SAP are highly touting blockchain.  This page was created to help people get up to speed on blockchain.  This page starts off with blockchain basics and then increases in detail.  Feel free to provide feedback on the information on this page in our LinkedIn group or our Facebook page.  This page will be regularly updated so check back often.
Here is a simple definition of blockchain.  A blockchain electronically documents every transaction between parties providing permanent, traceable and validated records, all without the need of a central trusted authority.
VIDEO: Understand the Blockchain in Two Minutes.
Blockchain Training Videos.
Need Training? Big Data, IoT, Blockchain.
Digital Enterprise Training Videos.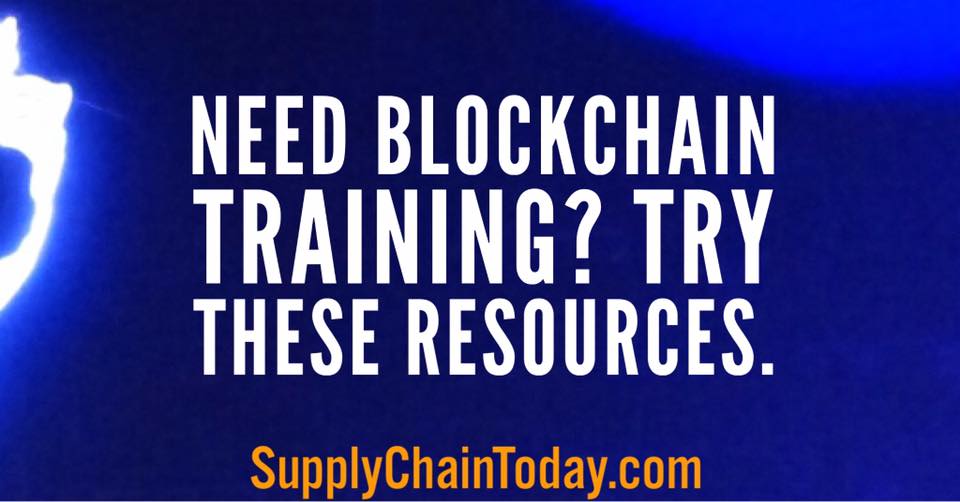 "I didn't understand IoT, Big Data or Blockchain when I first heard these terms.  Learn about them or get left behind." ~SupplyChainToday.com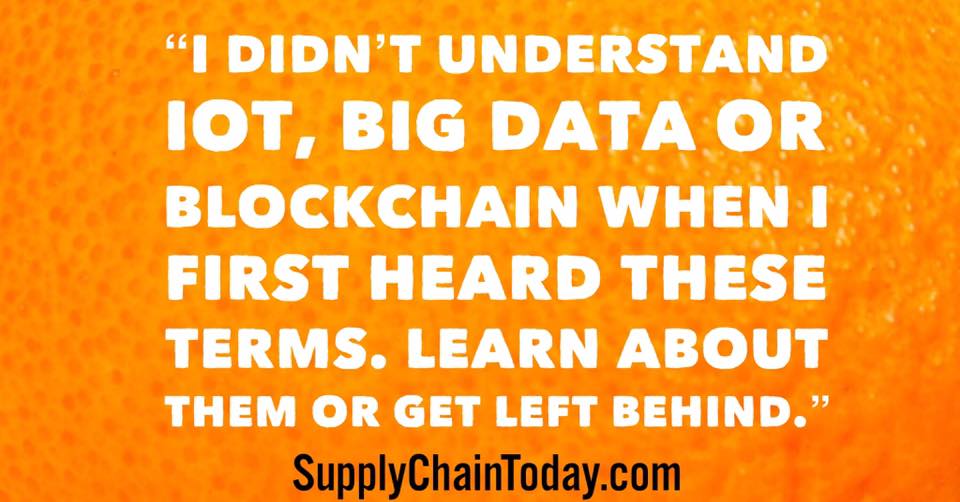 "Blockchain is a key technology in the digital supply chain." ~EverythingSupplyChain.com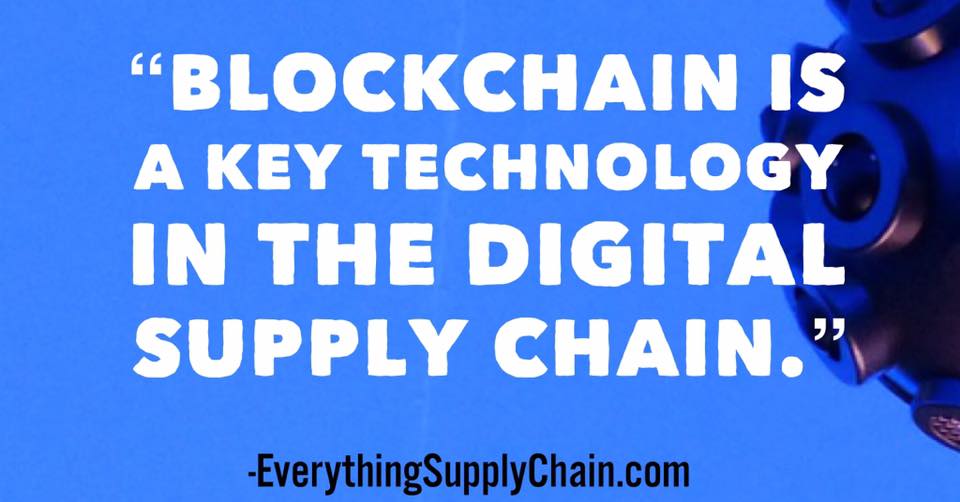 "The following technologies provide supply chain capabilities that were not possible in the past: IoT, Big Data, Blockchain, Machine Learning, Deep Learning and Augmented Reality." ~EverythingSupplyChain.com