Supply Chain Innovation: Ways to Improve the Supply Chain.
Here is a collection of blogs focused on supply chain innovation.  The best supply chain in the world can be improved.  If you aren't improving and evolving you won't last long.  "There's a better way to do it – find it." ~Thomas Edison.  Follow the link to the LinkedIn discussion on this topic.
Cognitive Supply Chain: Artificial Intelligence, Today and Tomorrow.
IBM and Maersk Demo Blockchain Cross-Border Supply Chain Solution.
Supply Chain Today Daily – daily updates from top supply chain resources.
Automating the Grocery Warehouse.
Look at technology holistically, not in silos: IoT, blockchain, machine learning, big data…
Need Blockchain Training? Try these resources.
Shipping Warehouse Automation Robots.
Blogs on self-driving cars, robots, and drones.
Billionaires – Artificial Intelligence (Jack Ma, Elon Musk, Bill Gates, Jeff Bezos).
How do machines learn?  Basics to machine learning.
Wide assortment of supply chain training arranged by topic: planning, procurement, supplier management, logistics… (LinkedIn Discussion).
HOW IT'S MADE: Tesla Supply Chain Gigafactory.
Future of the Digital Supply Chain.
Supplier Management and Development Training.
Elon Musk: How I Became The Real 'Iron Man'
Supply Chain Terms, Quotes and Training.
Elon Musk: The mind behind Tesla, SpaceX, SolarCity…
Supply Chain Quotes by Top Leaders.
Strategic Sourcing and Procurement Blogs.
Aggregate training resources.
Innovation Quotes:
"It is not the strongest of the species that survives, nor the most intelligent that survives. It is the one that is the most adaptable to change." ~ Charles Darwin
"When something is important enough, you do it even if the odds are not in your favor." ~ Elon Musk, CEO Tesla, Spacex.
"Most of the important things in the world have been accomplished by people who have kept on trying when there seemed to be no hope at all." ~ Dale Carnegie
"I don't feel that this concept of disruptive technology is the solution for everybody. But I think it's very important for innovators to understand what we've learned about established companies' motivation to target obvious profitable markets – and about their inability to find emerging ones. The evidence is just overwhelming." ~ Clayton Christensen
"You can do so much in 10 minutes time. Ten minutes, once gone, are gone for good. Divide your life into 10-minute units and sacrifice as few of them as possible in meaningless activity." ~ Ingvar Kamprad, IKEA founder.
"Creativity is just connecting things. When you ask creative people how they did something, they feel a little guilty because they didn't really do it, they just saw something. It seemed obvious to them after a while. That's because they were able to connect experiences they've had and synthesize new things. And the reason they were able to do that was that they've had more experiences or they have thought more about their experiences than other people." ~ Steve Jobs, co-founder Apple Inc. 
"The reason why it is so difficult for existing firms to capitalize on disruptive innovations is that their processes and their business model that make them good at the existing business actually make them bad at competing for the disruption." ~ Clayton Christensen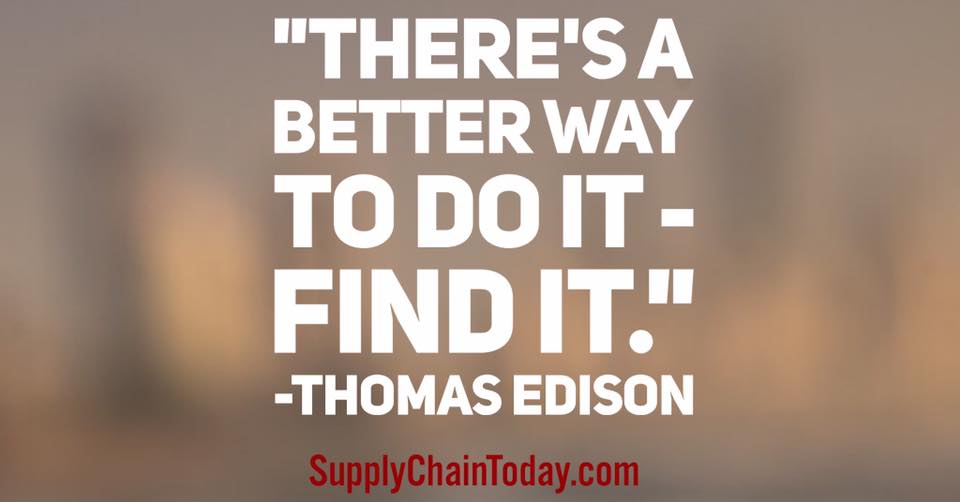 "Innovation comes from saying no to 1,000 things." ~Steve Jobs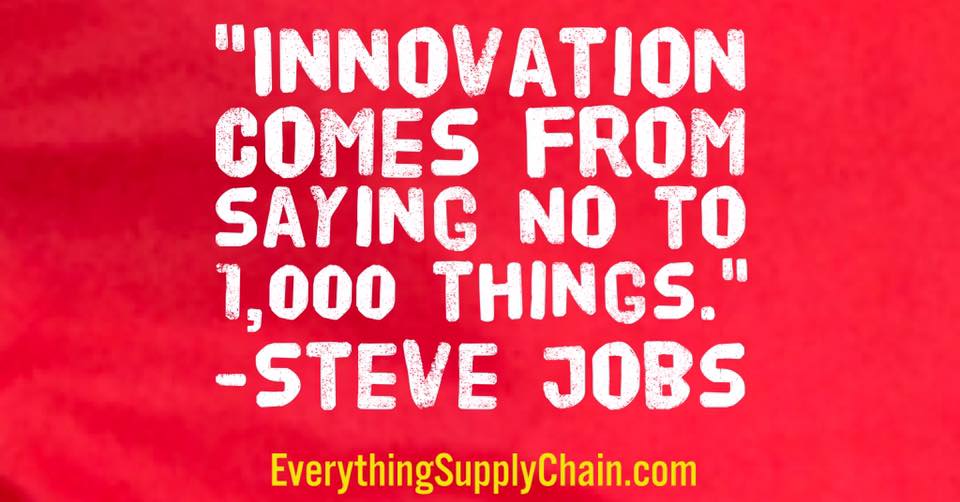 "Be a supply chain innovator. Research Internet of Things (IoT), machine learning, deep learning, big data, blockchain, drones, augmented reality, artificial intelligence…" ~EverythingSupplyChain.com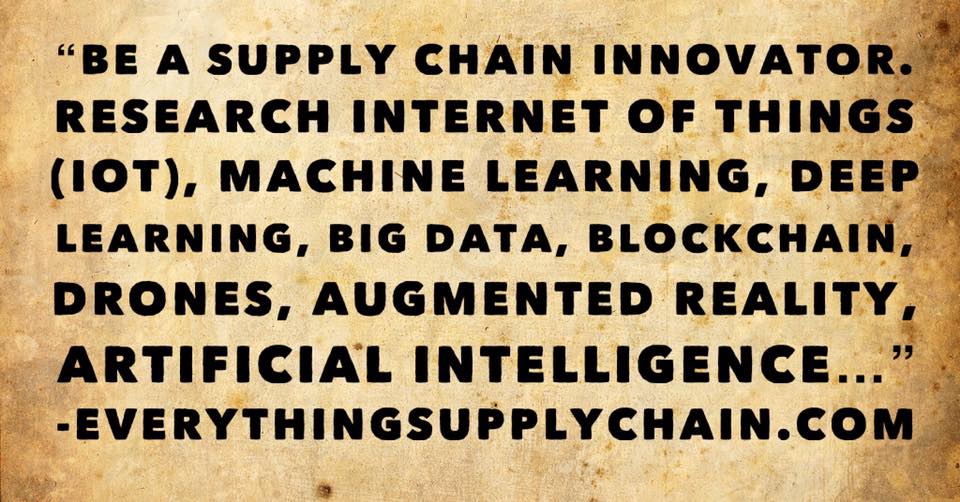 "Do you remember when you were a kid, and Christmas Eve, it was so exciting, you weren't sure what was going to be downstairs? Well, it's going to be Christmas Eve for awhile." ~Tim Cook, CEO Apple.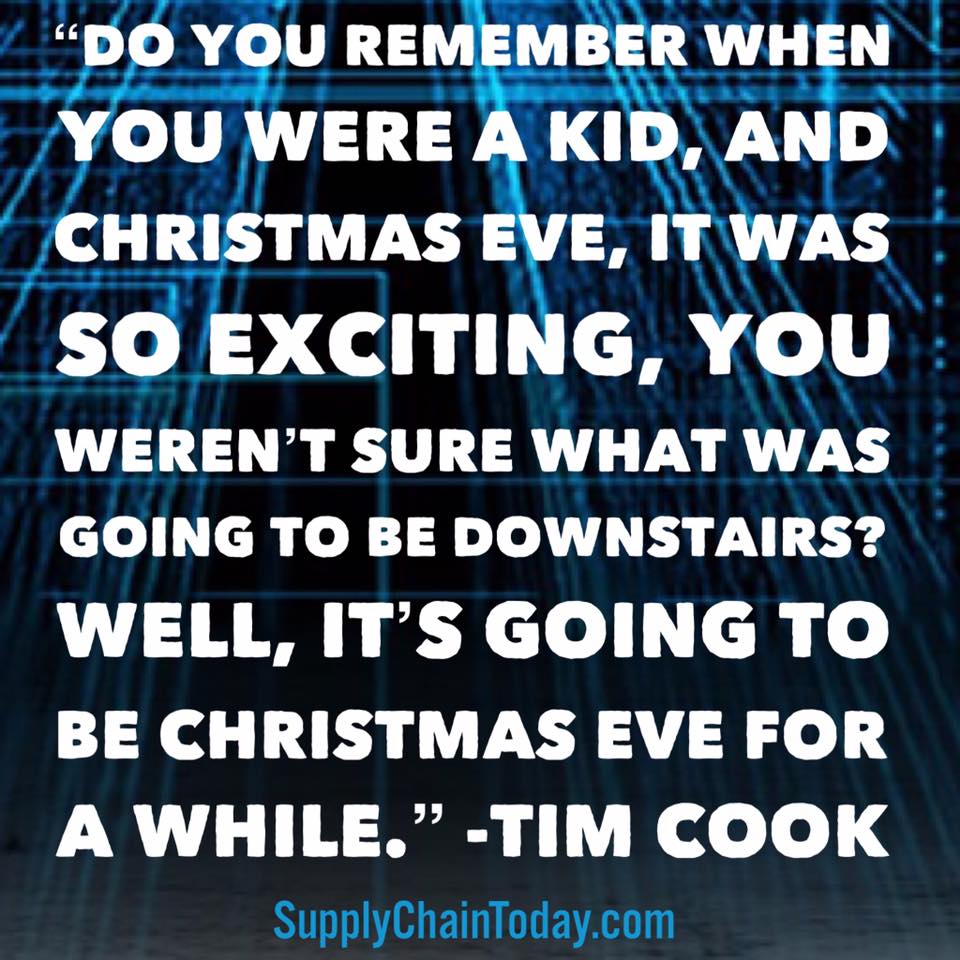 "Let's go invent tomorrow instead of worrying about what happened yesterday." ~Steve Jobs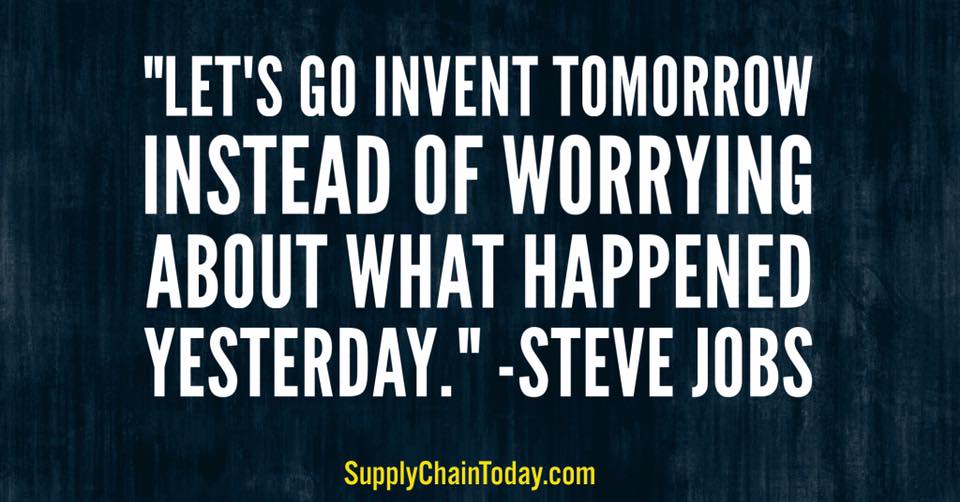 "Listen to people new to the organization.  Their ideas may sound crazy but they bring fresh eyes." ~Dave Waters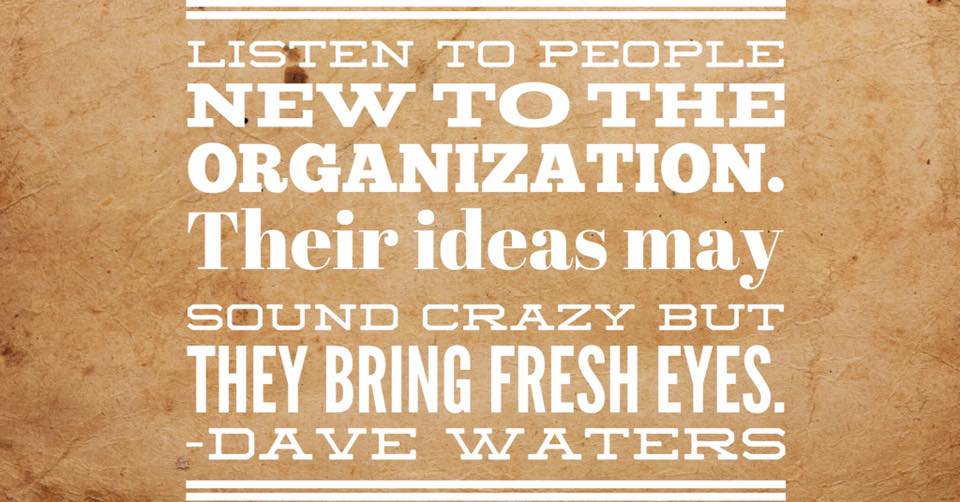 "My definition of 'innovative' is providing value to the customer." ~Mary Barra, GM CEO.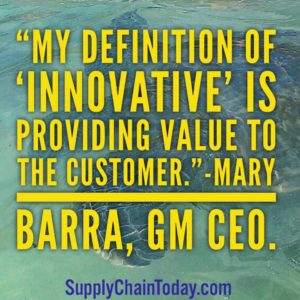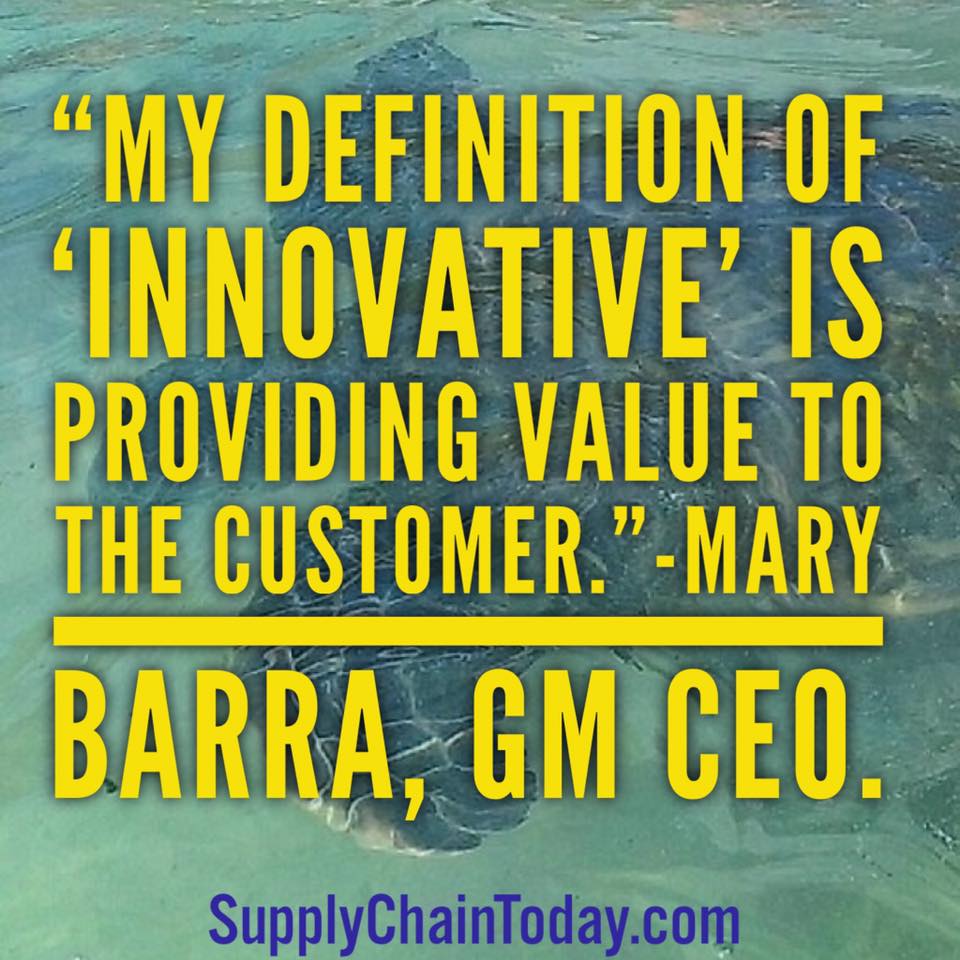 "To succeed in this world, you have to change all the time." ~Sam Walton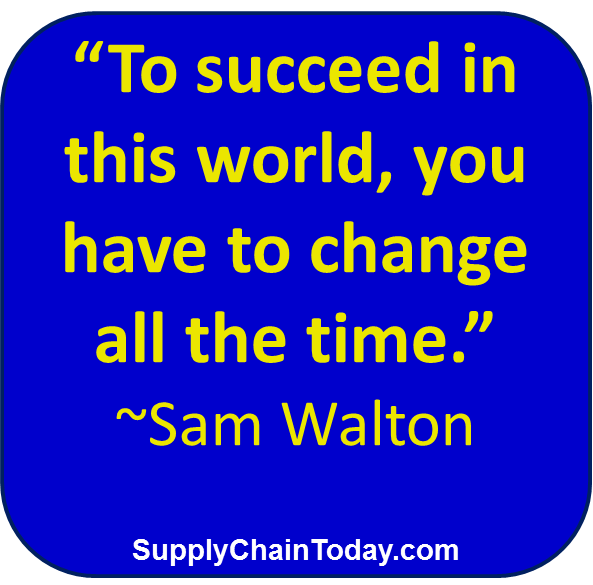 "I think it is possible for ordinary people to choose to be extraordinary." ~Elon Musk