Supply Chain Quotes
An assortment of Supply Chain quotes.
"If you are going to do TPS you must do it all the way.  You also need to change the way you think.  You need to change how you look at things."  ~ Taiichi Ohno, father of the Toyota Production System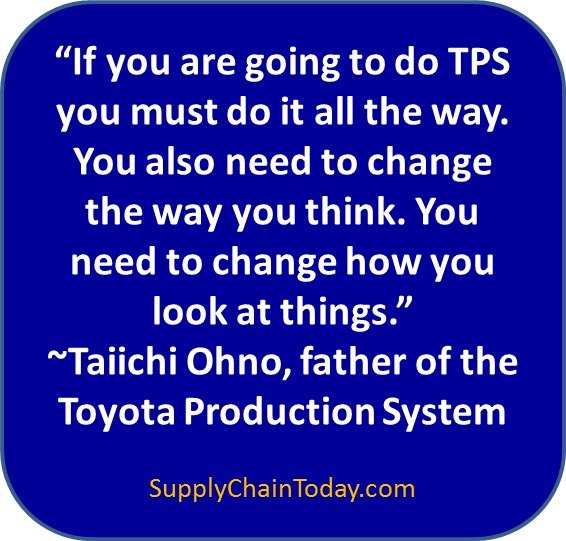 "Standards should not be forced down from above but rather set by the production workers themselves." ~ Taiichi Ohno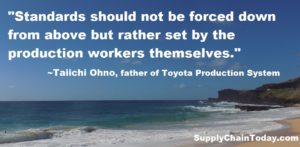 "Leader win through logistics.  Vision, sure. Strategy, yes.  But when you go to war, you need to have both toilet paper and bullets at the right place at the right time.  In other words, you must win through superior logistics."  ~ Tom Peters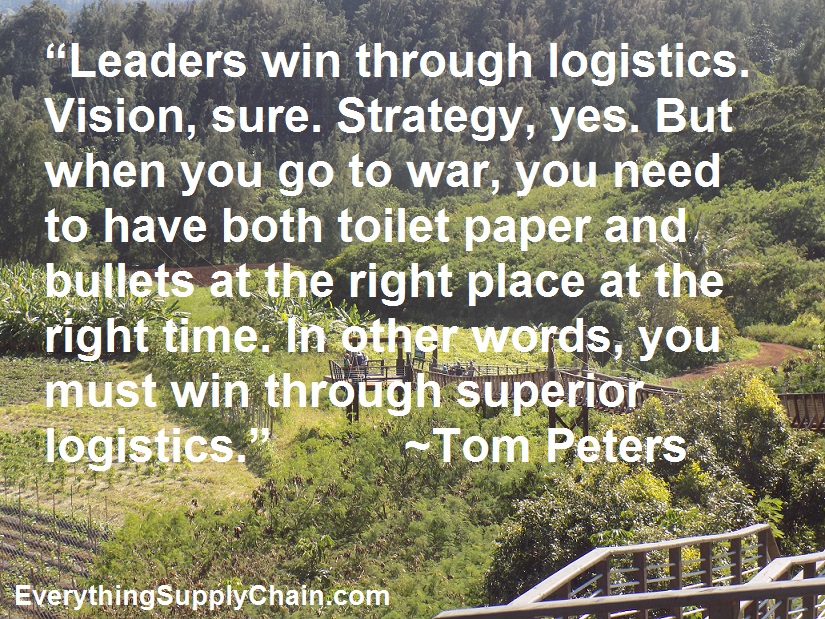 "Without data, you're just another person with an opinion." ~ W. Edwards Deming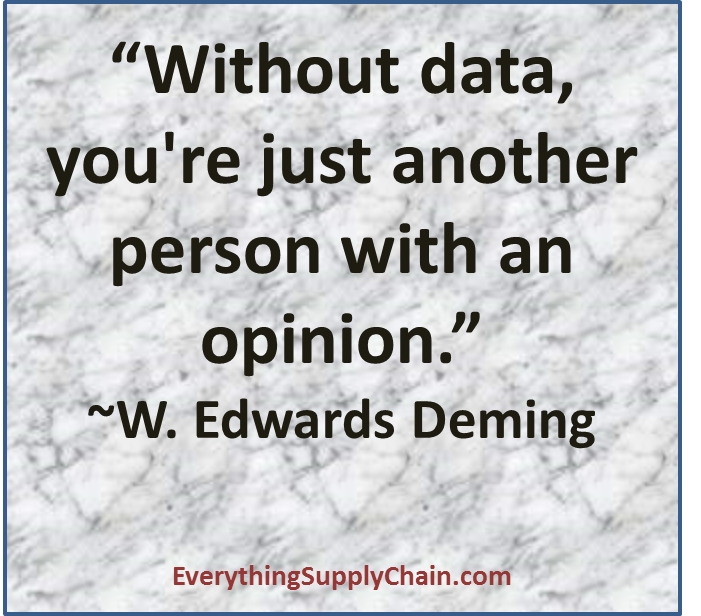 "Everyone has the heart of a champion on game day.  It's the heart you have during the weeks, months, and years of preparation that actually makes a difference."  ~ John Raymond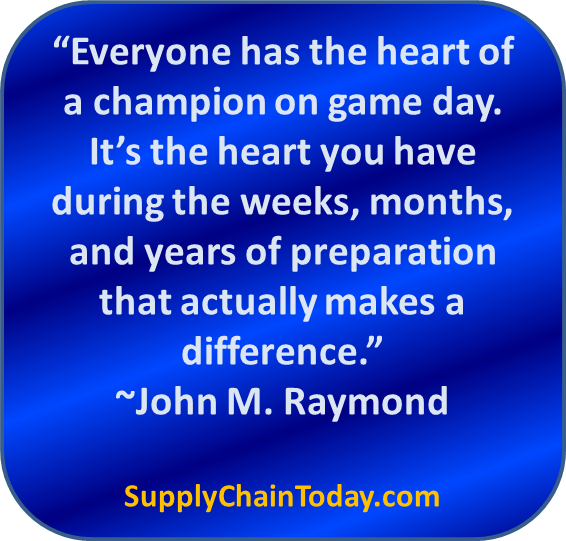 "It takes 20 years to build a reputation and five minutes to ruin it.  If you think about that, you'll do things differently."  ~ Warren Buffett, CEO of Berkshire Hathaway.
"We have to make sure, at Apple, that we stay true to focus, laser focus – we know we can only do great things a few times, only on a few products." ~ Tim Cook, CEO of Apple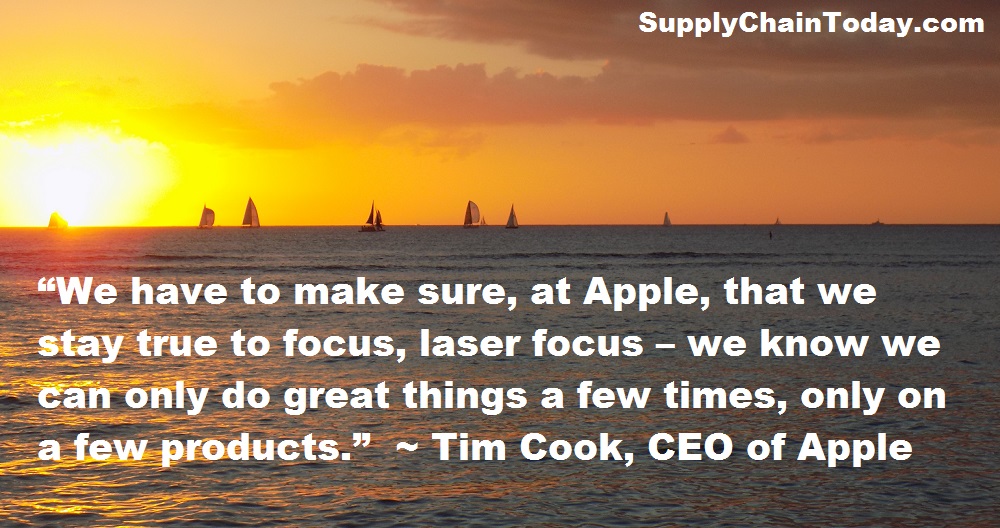 "Supply Chain is like nature, it is all around us."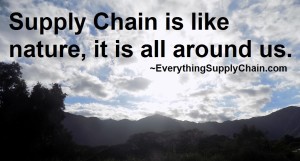 "Make life an adventure."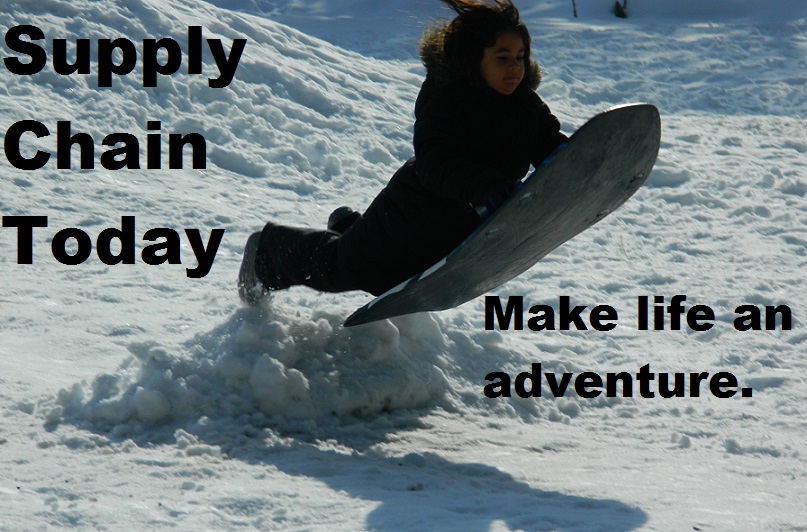 "For much of Toyota's history, we have ensured the quality and reliability of our vehicles by placing a device called an andon cord on every production line – and empowering any team member to halt production if there's an assembly problem. Only when the problem is resolved does the line begin to move again." ~ Akio Toyoda
"Supply chains are everywhere. From the biggest company in the world to running your househould. We all have supply chain experience even if we don't know it." ~ EverythingSupplyChain.com
"The goal as a company is to have customer service that is not just the best but legendary." ~ Sam Walton, founder and CEO of Walmart