Role of Transportation in Logistics
The Role of Transportation in Logistics and Business

Supply Chain Information.
"Because of my wartime experience, I am insistent on the point that logistics know-how must be maintained, that logistic is second to nothing in importance in warfare, that logistic training must be widespread and thorough."  ~ADM Robert B. Carney, USN.
"Leaders win through logistics. Vision, sure. Strategy, yes. But when you go to war, you need to have both toilet paper and bullets at the right place at the right time. In other words, you must win through superior logistics."  ~Tom Peters
"You won't find it difficult to prove that battles, campaigns, and even wars have been won or lost primarily because of logistics."  ~General Dwight. D. Eisenhower.
"Logistics isn't that important.  Unless you are Walmart, Amazon, Alibaba, the military…:-)" ~SupplyChainToday.com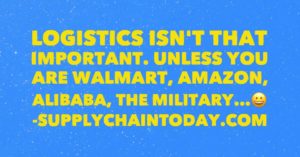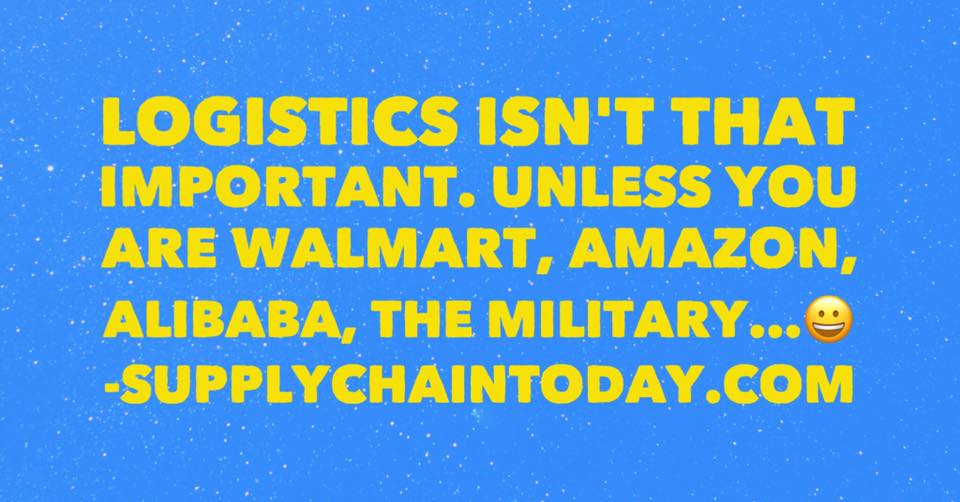 "Self-driving vehicles, automatically choosing the most efficient route…  Artificial intelligence will dramatically improve logistics." ~Dave Waters