Understand the Blockchain in Two Minutes
Quick and easy way to understand blockchain.  Just a good thing to be up to speed on because you will be hearing more and more about blockchain.

Supply Chain and Block Chain Training.
Digital Supply Chain and Blockchain Quotes.
"Here are a few key supply chain trends you may want to research: Internet of Things (IoT), 3D Pringing, Big Data, Artificial Intelligence (AI) , Deep Learning and Drones." ~SupplyChainToday.com.
"I didn't understand IoT, Big Data or Blockchain when I first heard these terms.  Learn about them or get left behind." ~SupplyChainToday.com.
"Listen to anyone with an original idea, no matter how absurd it may sound at first. If you put fences around people, you get sheep. Give people the room they need." ~ William McKnight, 3M President
"You never change things by fighting the existing reality. To change something, build a new model that makes the existing model obsolete." – Buckminster Fuller
"Imagination is everything. It is the preview of life's coming attractions." ~ Albert Einstein
"Leaders win through logistics. Vision, sure. Strategy, yes. But when you go to war, you need to have both toilet paper and bullets at the right place at the right time. In other words, you must win through superior logistics." ~ Tom Peters
"Think of a 3D printer as your TV. The same way your TV streams movies your 3D printer could download plans to make any product in your warehouse. Is the future of warehouses the same as video stores." ~EverythingSupplyChain.com.
"New ways to improve the suply chain: artificial intelligence, IoT, big data, augmented reality, blockchain, drones, machine learning." ~SupplyChainToday.com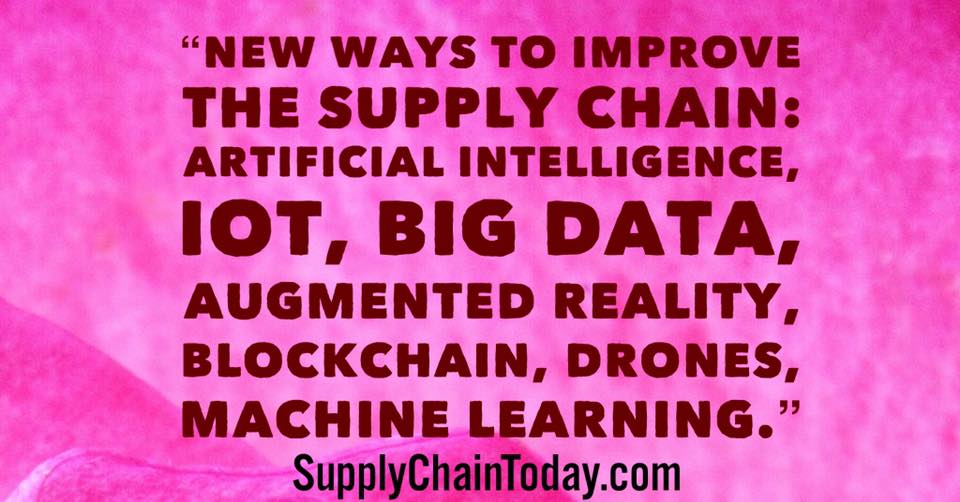 "Blockchain is a key technology in the digital supply chain." ~EverythingSupplyChain.com.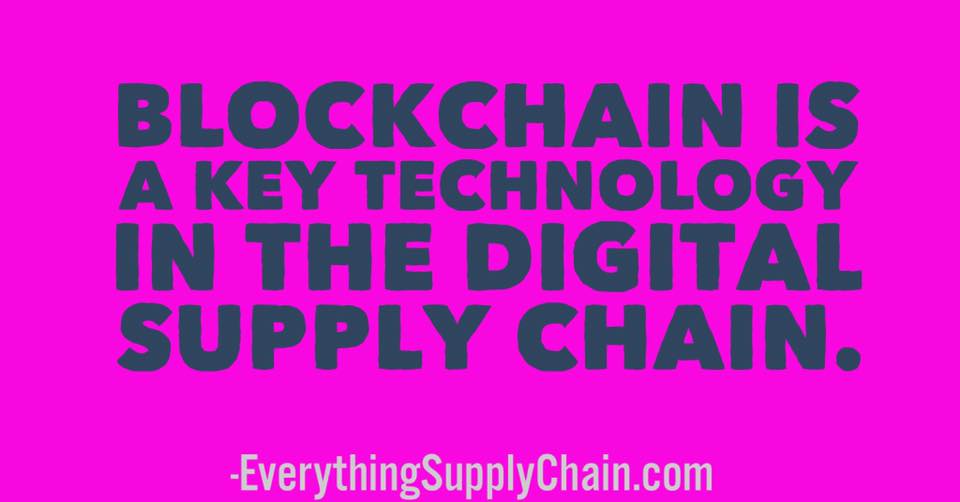 "Be a supply chain innovator.  Research Internet of Things (IoT), Machine Learning, Deep Learning, Big Data, Blockchain, Drones, Augmented Reality, Artificial Intelligence…" ~EverythingSupplyChain.com.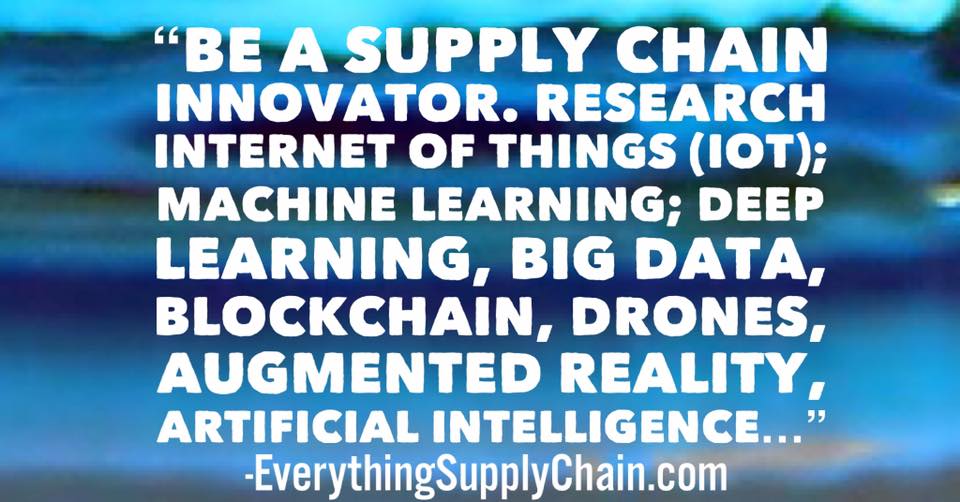 "The digital supply chain has the potential to completely change supply chain.  However, do your due diligence before rushing in." ~EverythingSupplyChain.com.